Timber Doors and Windows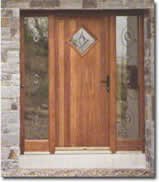 Ayrfield windows are suppliers off Samson timber doors and windows.
These beautiful doors come in a wide range of colors and styles and are available in two natural finishes: LIght Golden Oak and Mahogany.
Our doors and windows offer you fear your strength and durability and they will withstand all weather conditions. They are manufactured to the highest standards using natural resources.
For more information on our extensive range of timber doors please contact us.